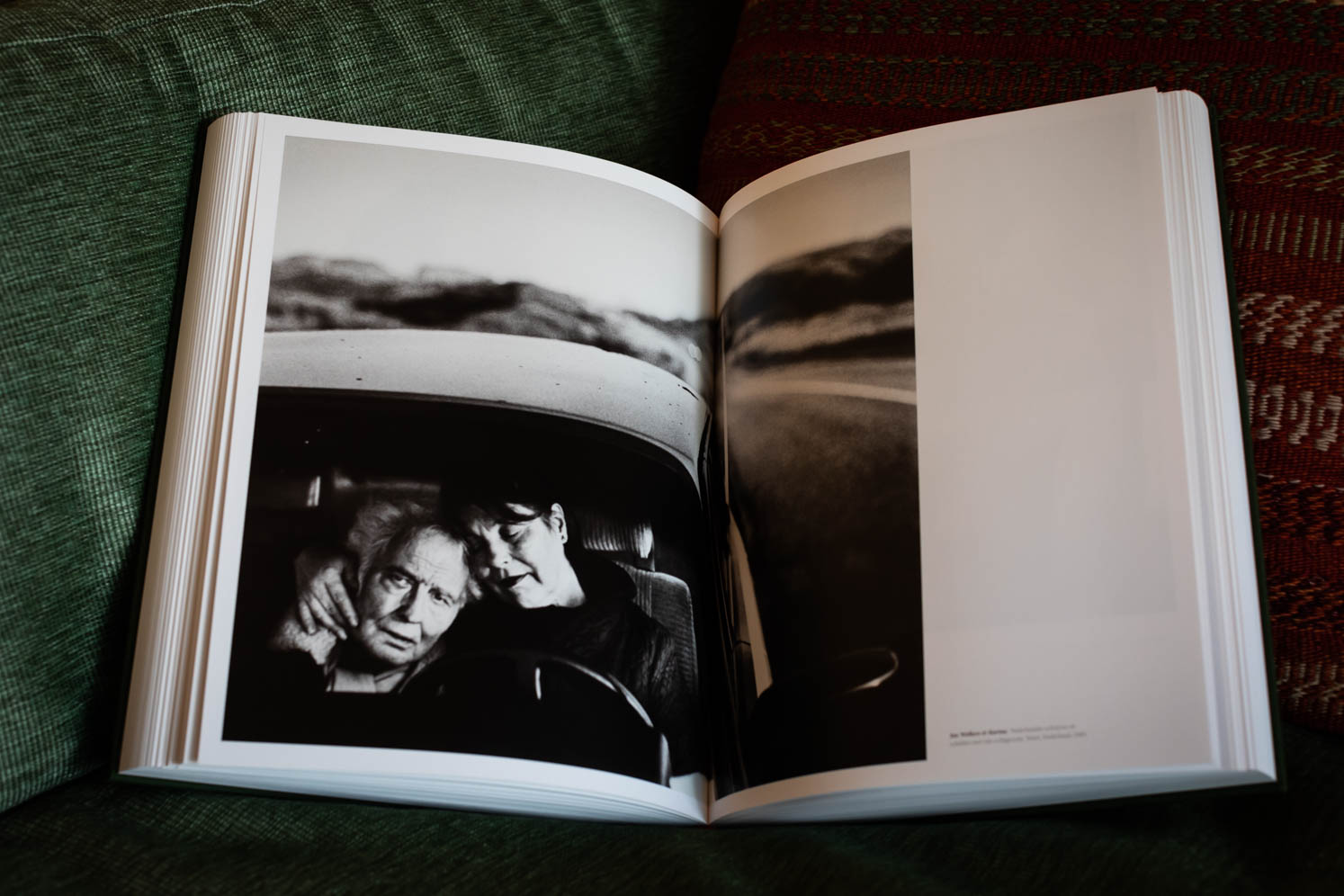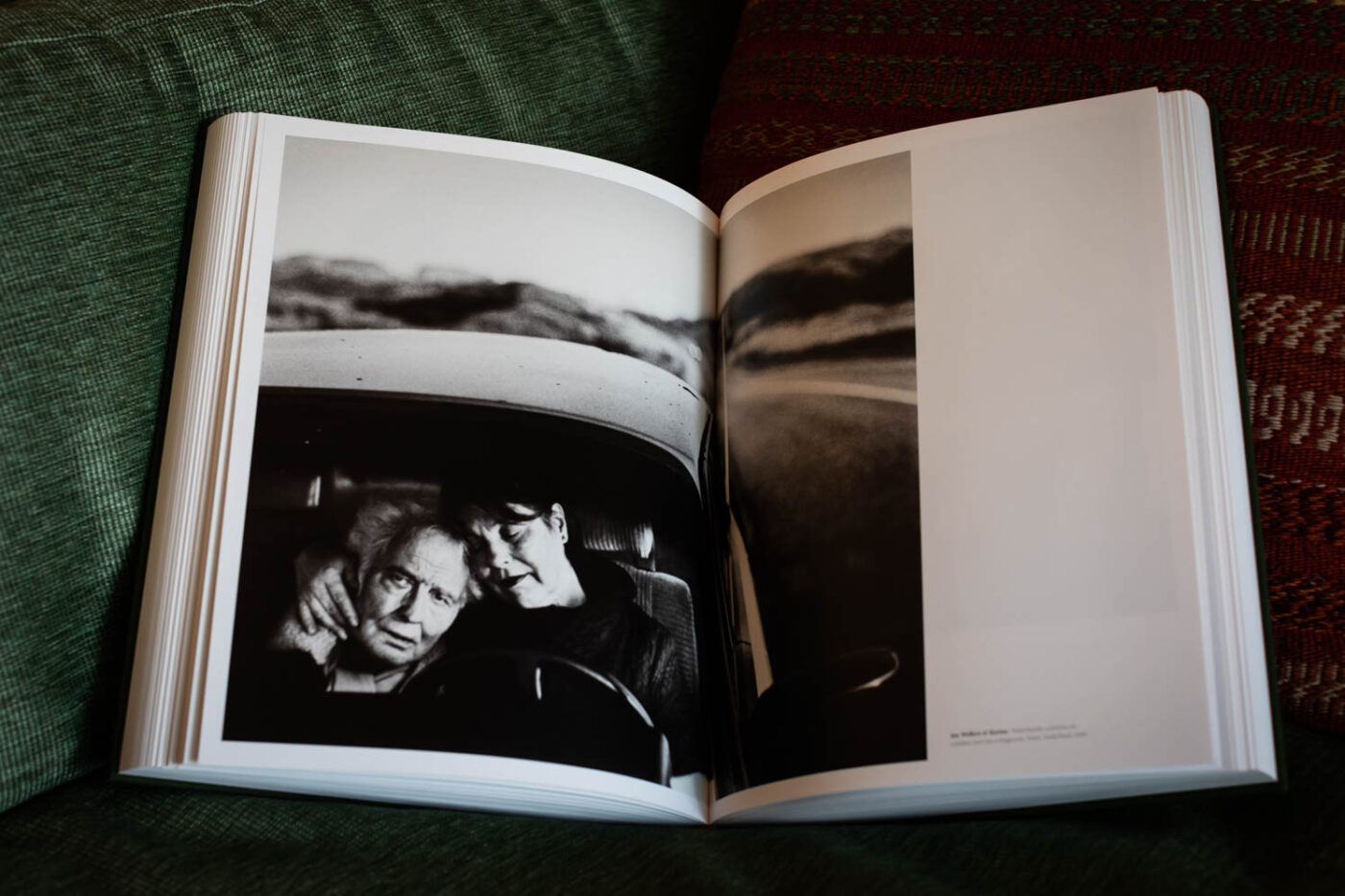 Over the years we have collected many books of photographers who inspired us. We will update this post on a regular basis with books that we think will be of interest to readers of our blog. Information about the photographers you will find in the separate post ' about photographers"
Martin Chambi – 1920 – 1950
Many years ago I visited an exhibition in the Museum voor Volkenkunde (ethnology museum) in Rotterdam. More than 60 photos of Martin Chambi were shown. Martin Chambi was known as the Photographer  of the Andes. He was born in Coaza in Peru and lived from 1891 – 1973. At the age of 14 he left Coaza and went to Arequipa. He started as an apprentice in the photo studio of T.Vargas. In 1917 het started his own photo studio in Sicuani, close to Cuzco the capital of the former Inca realm. His income came from portrait photography, but he is also known for his photos portraying the life of the native Indian people. The photos in the book are made about 90 years ago and it is amazing how good these photos are, with regard to composition, sharpness, lightning. Also the people that Martin Chambi photographed are unique. An historic document. If you are able to get hold of this book, just buy it.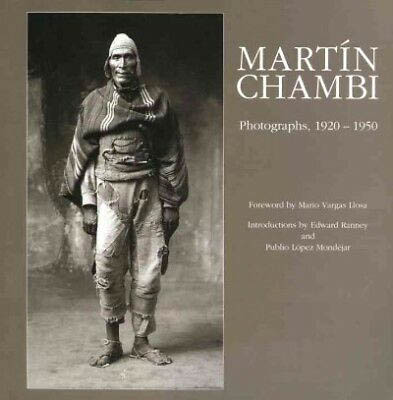 Life – Raffaele Montepaone
Faces and hands wrinkled by time and hard work, old inhabitants of abandoned villages, that seem immersed in an immemorial past. The faces and hands are from hundred year old women of Calabria. Some of the photos I saw a few years ago in an article in the Black & White Photography magazine and I was impressed by these centennials that are so well captured by the photographer. I was happy this book came out and of course I bought it. Last week the book arrived and this is indeed a great book. It is must have for photographers. The book and photographer are introduced by Ferdinando Scianna, one of the best Italian photographers.
ISBN: 0-393-04683-4. Archivio Fotografico Italiana.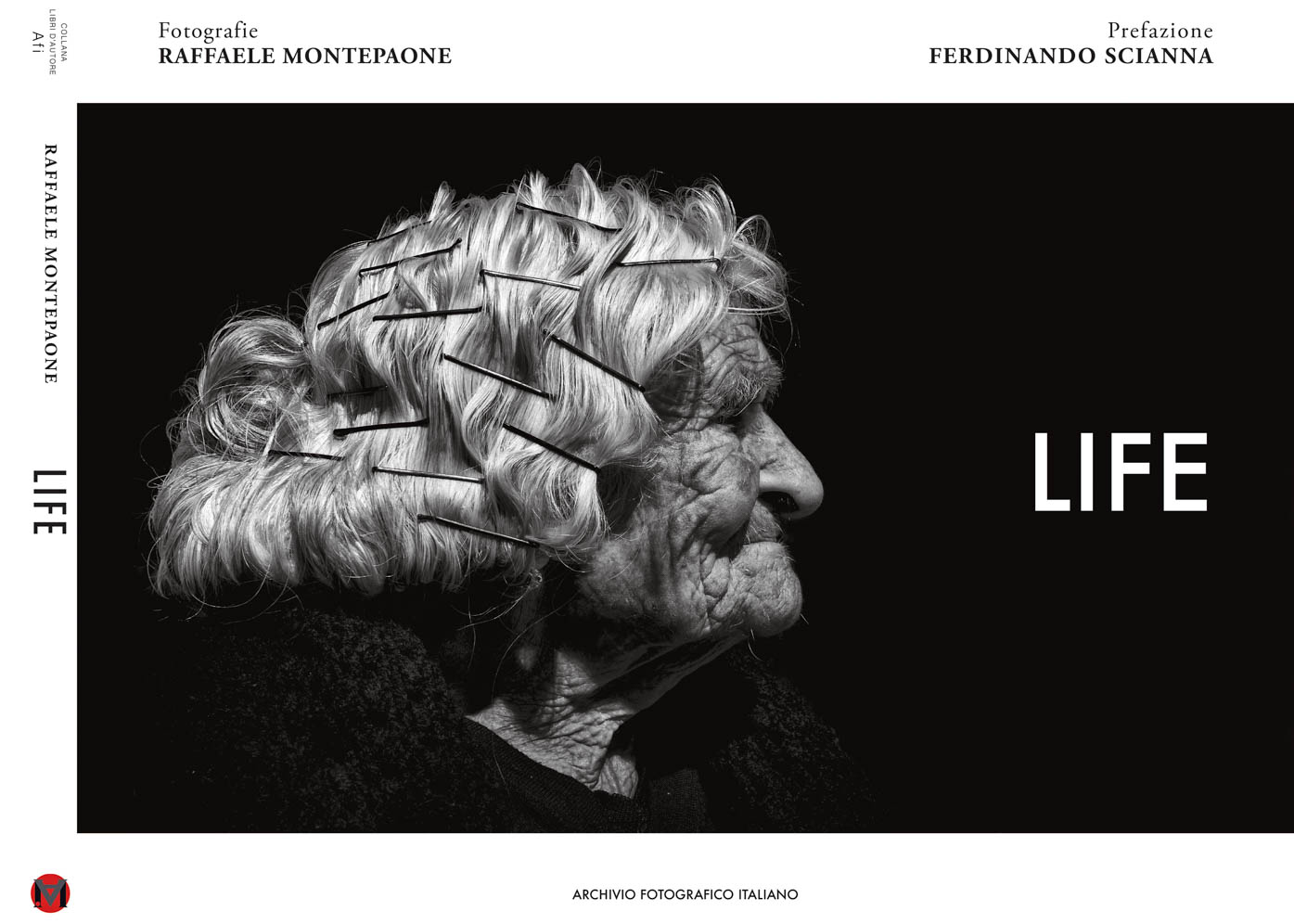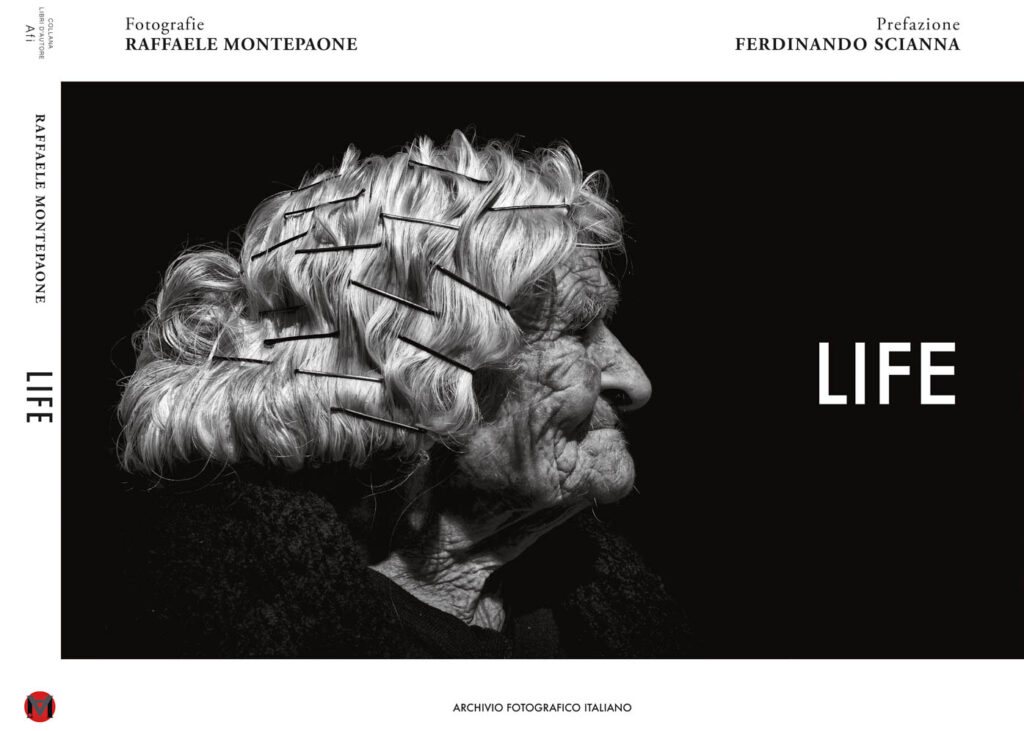 A Greek Portfolio – Constantine Manos
A collection of photographs made in isolated areas of rural Greece in the early 1960's. Constantine Manos , a member of Magnum, traveled the countryside in search of images that capture the character and beauty of a way of life that had been virtually unchanged for centuries but has since been overtaken by the modern world. A vanishing Greece. The book represents for us Greece how we would like to remember it.
ISBN: 0-393-04683-4. Published by W.W. Norton & Company, New York, London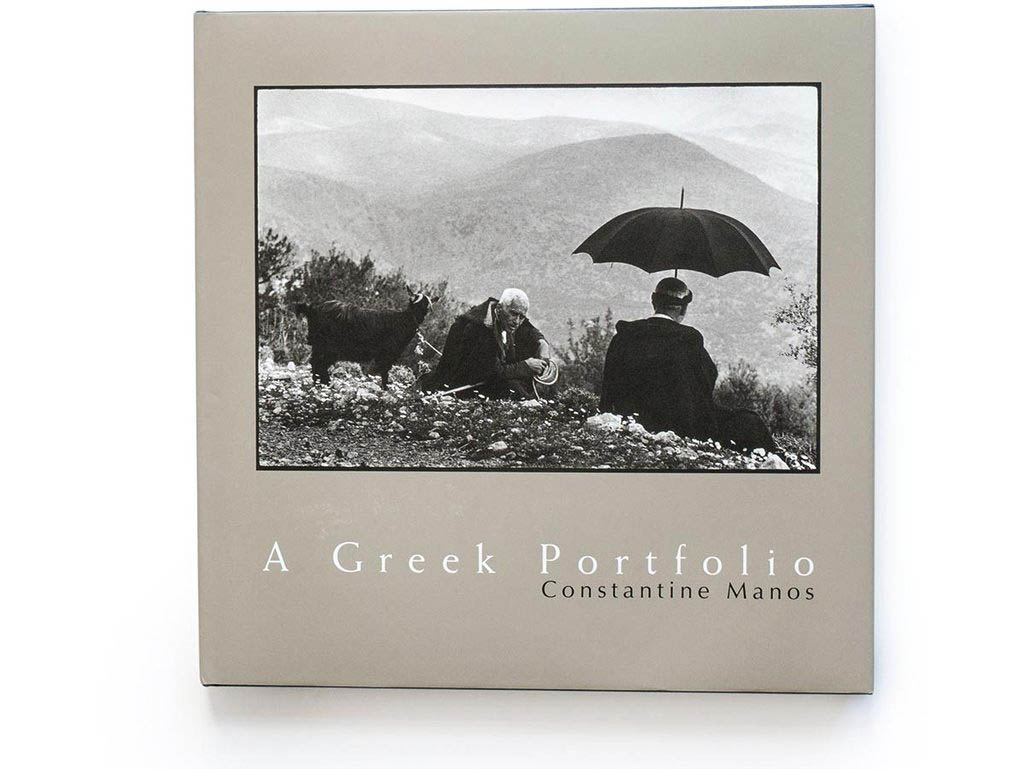 Tibet – minéral animal  –  Vincent Munier , Sylvain Tesson
Vincent's Munier's best pictures of wild Tibet, with texts by Sylvain Tesson. Finding a snow leopard is the holy Graal for naturalists,, travellers and photographers. His Nikon Special Project drew him to some of the most remote and untouched areas of Tibet. Vincent was able to photograph this notoriously shy and recessive animal. The result can be found in this fantastic book. I also recommend to read the book of Sylvain Tesson in which he describes this unique experience and adventure. 
Please visit the site of Kobelann to order this book or other books of Vincent Munier: Kobelann.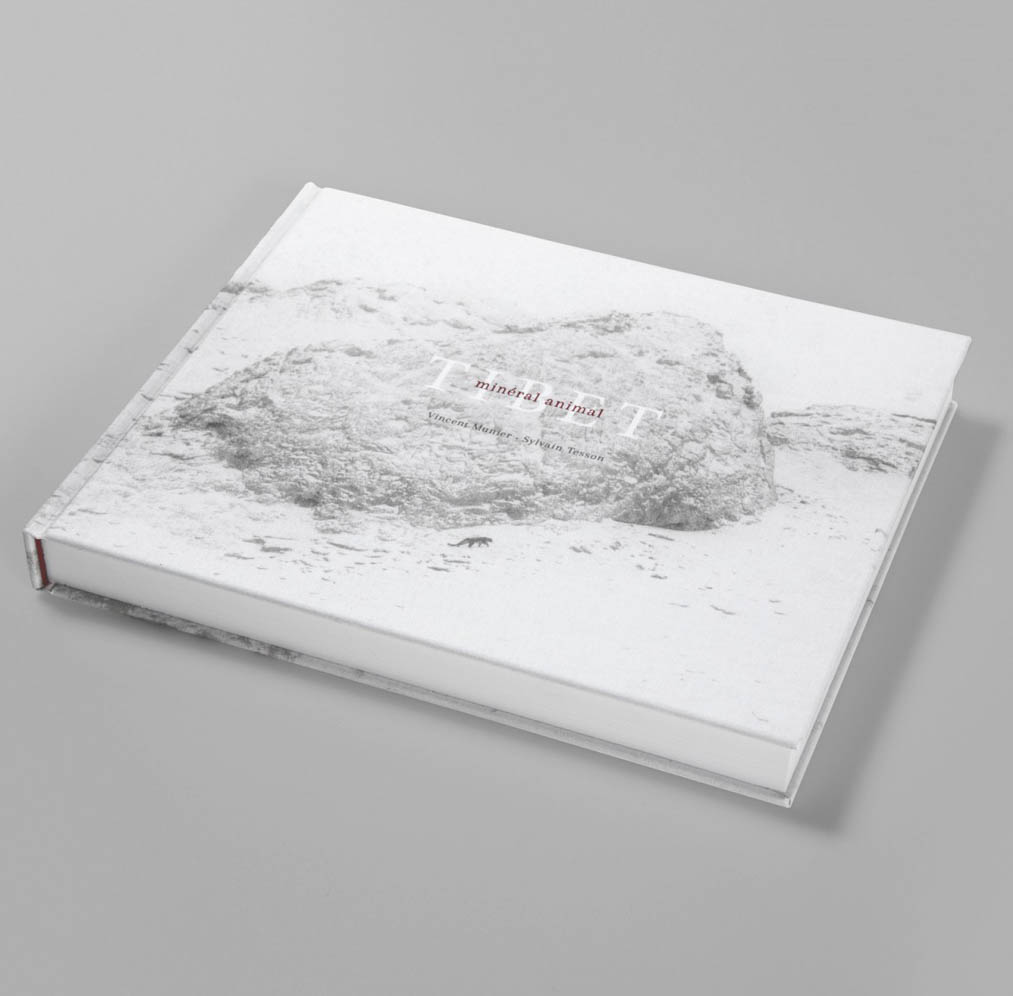 Dark Heavens – Hamid Sardar
Shamans and hunters of Mongolia. Across the vast windswept plains of Mongolia, nomadic tribes freely roam, only guided by the rhythmic changes of the seasons. All well captured by Hamid Sardar with a breathtaking mix of color and black-and-white images.As mentioned in the book: This is a must-have for everyone interested in ethnology, photography and adventure. ISBN: 978-3-8327-3408-4. 
Published by teNeues. Website: www.teneues.com.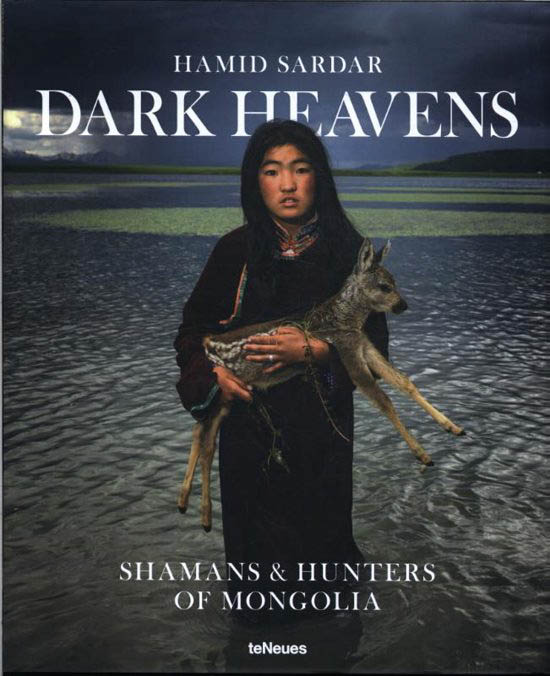 Present – Stephan Vanfleteren
Life is all memory, except for the one present moment that goes by you so quickly you hardly catch it going" – Tennessee Williams. This book is a comprehensive retrospective of the work of one of the best photographers of the Benelux. The book is almost 500 pages thick with Stephan's best black and white photos and stories.
ISBN: 978 94 6388 714 4. Published by Uitgeverij Hannibal: www.uitgeverijhannibal.be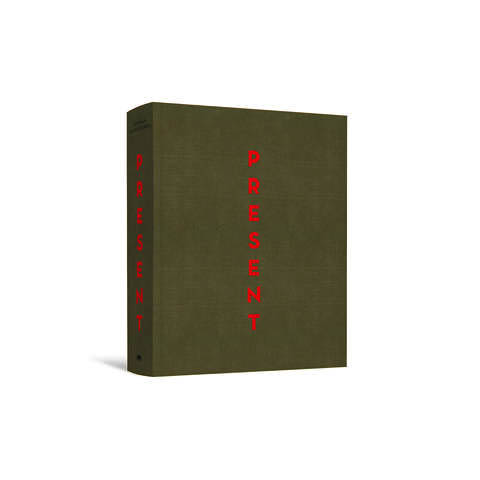 Workers -Sebastiāo Salgado
Sebastiāo Salgado is my favourit photographer. This book ia a tribute to working men and women, with images of striking beauty and integrity. This book is the photography of humanity Gabriel García Márquez wrote  And Nadine Gordimer wrote: This camera doesn't just record, it's part of the spirit of its subjects. An iconic work. An archaeology of the industrial age.
ISBN: 0-89381-525-x. Published by Aperture.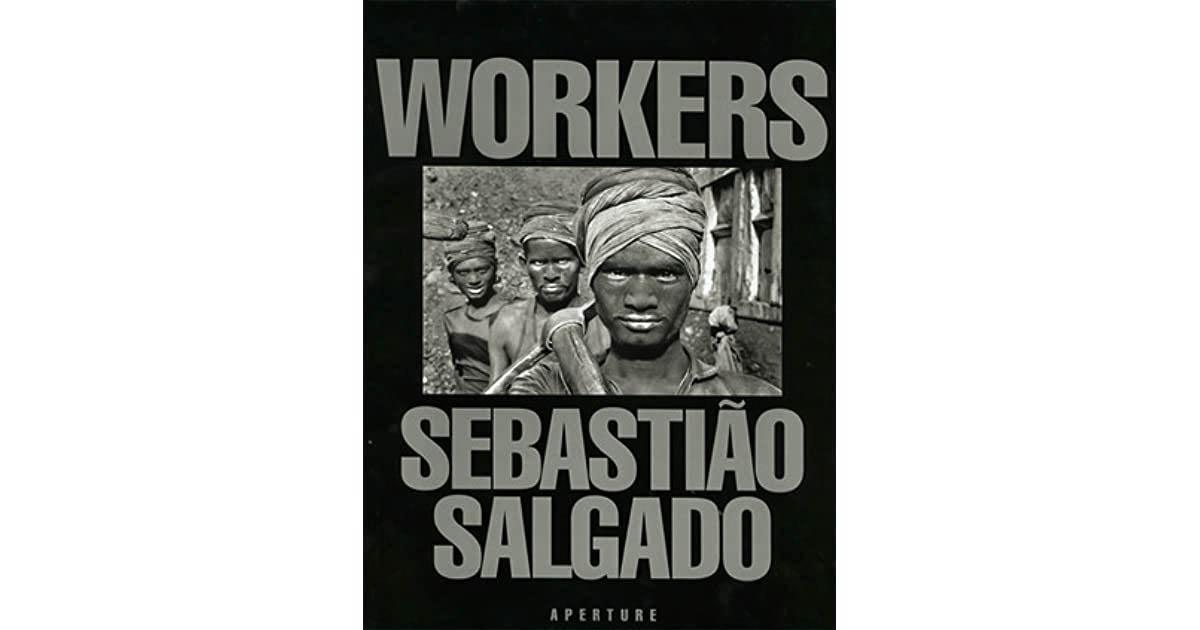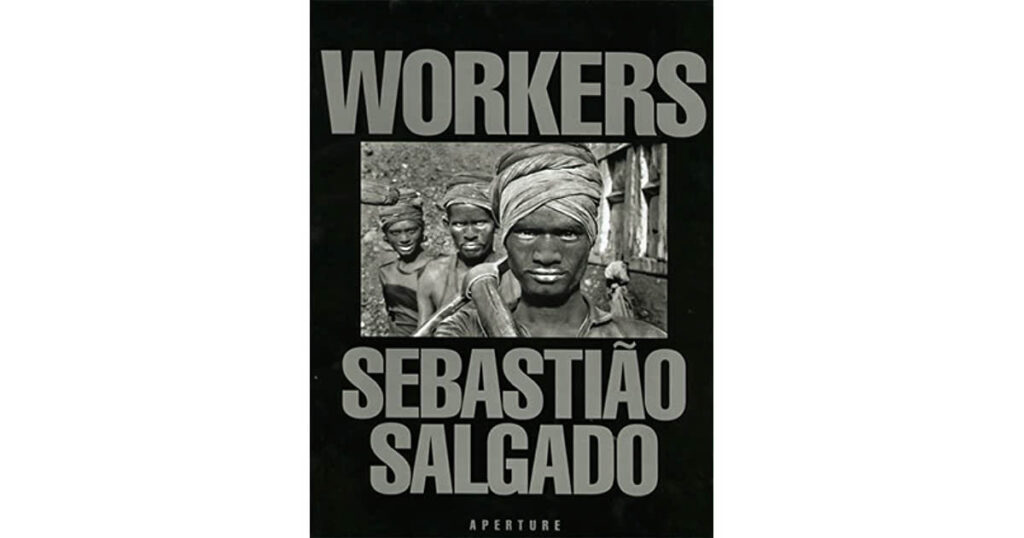 Sweet Nothings – Venessa Winship
The small schoolgirls of the borderlands in Eastern Anatolia. Venessa Winship wrote in her book: I was touched by the gravity in their demeanour at the moment in front of the camera, their fragility, their simplicity, their grace, their closeness to one another, but most of all I was struck by their complete lack of posturing. This book touches me every time I open it. A small photographic treasure.
ISBN: 978-2-8499-5129-3 Published by Images En Manœvres Éditions.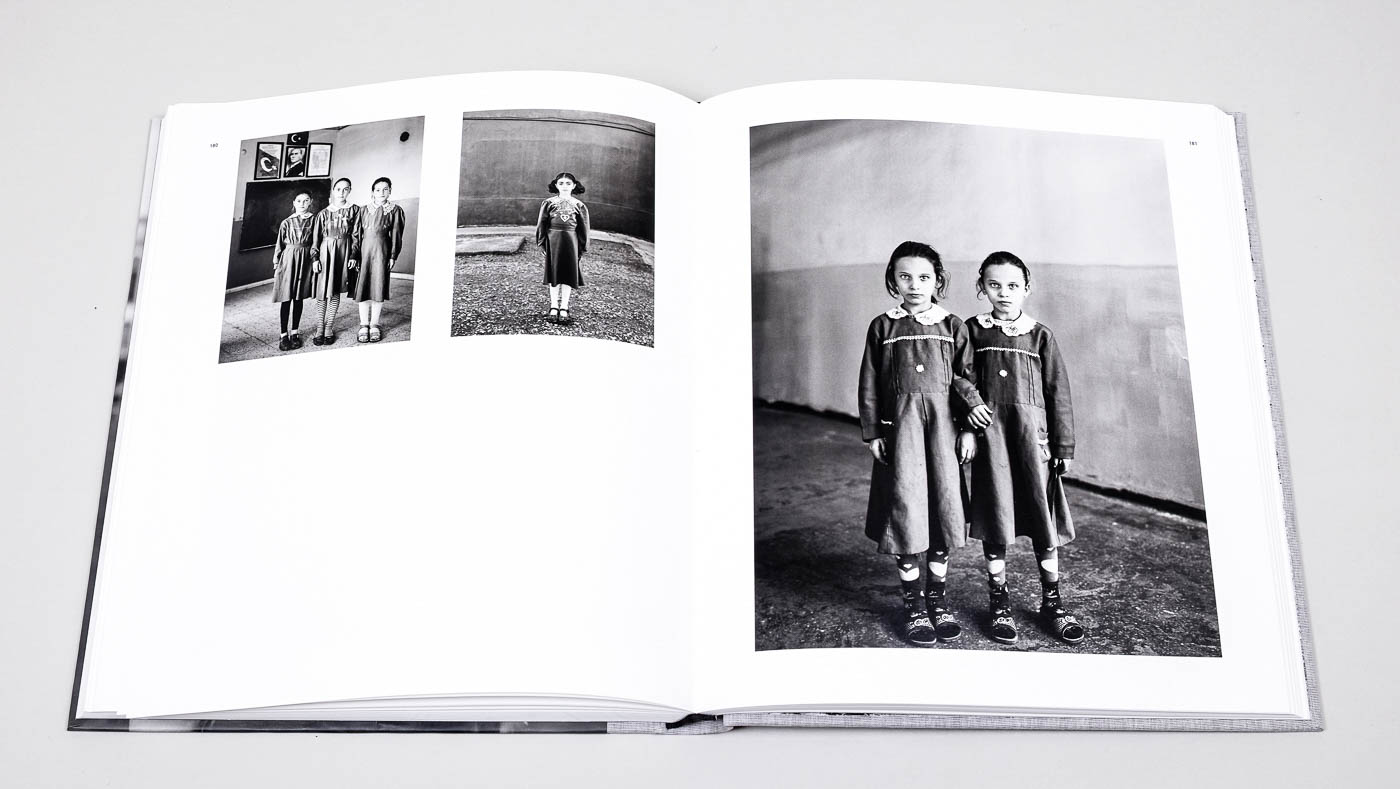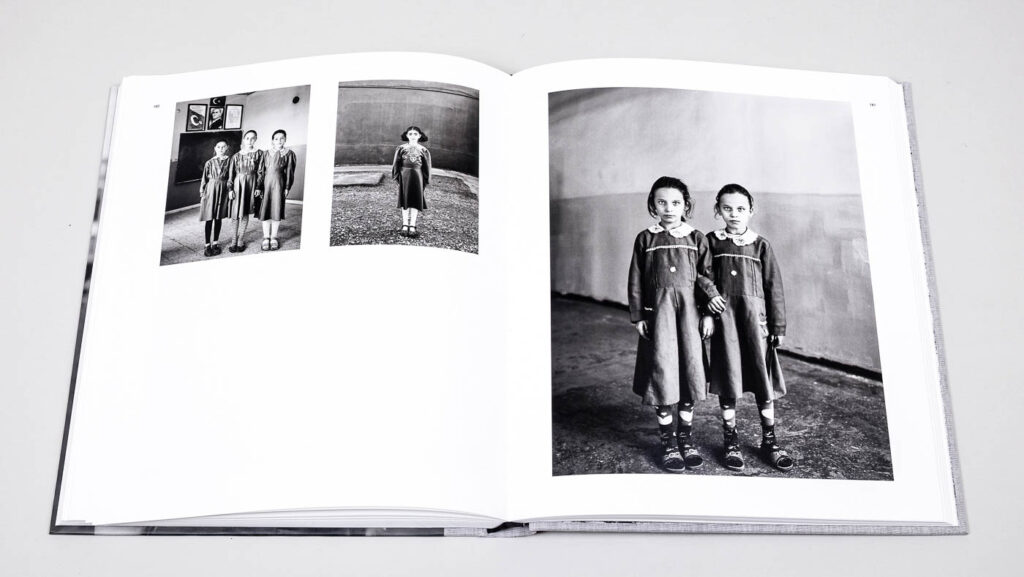 Adobe – Photoshop 2020 for Photographers
I just received the book today by mail. A friend, who is I believe an expert in Photoshop, recommended this book. It is expensive, but from a fist glance, real value for money. The author, Martin Evening, is an internationally renowned photographer and inducted into the Photoshop Hall of Fame in 2008. I am looking forward to study this book and to improve my Photoshop skills. The accompanying website has recently been updated with new sample images, tutorial videos and bonus chapters.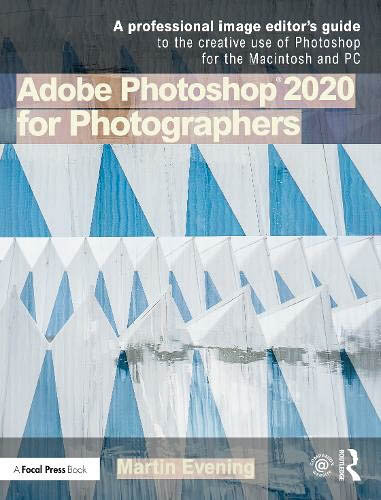 Adobe – Photoshop
Classroom in a book. Through the book above and practicing with Photoshop I wanted to get more knowledge of Photoshop and I bought this book. With the training material this book is a smart book to learn Adobe Photoshop and to get it under the skin. The instruction in the book are easy to follow in a step-by-step approach. I believe the book above and this book compliment each other and will give you all the tools in the postprocessing of your images. Both books are highly recommended. My compliments to the authors Andrew Faulkner and Conrad Chavez
ISBN: 978-94-6356-171-6. Published by Van Duuren Media. Website
: www.vanduurenmedia.nl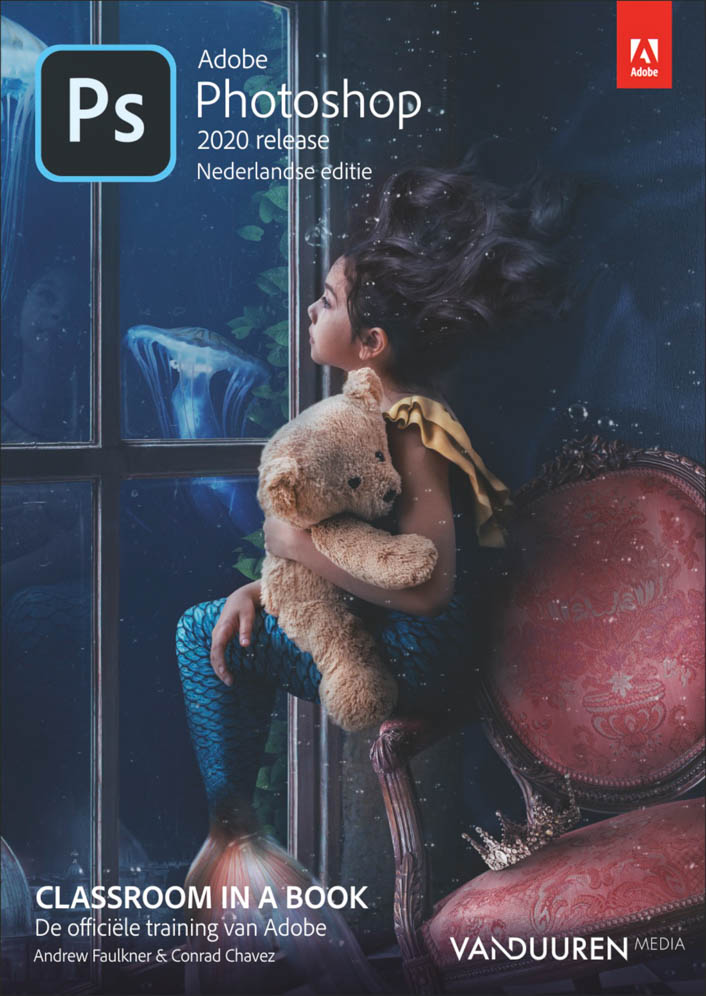 Adobe – Photoshop CC and Lightroom CC for photographers
Classroom in a book. I had a two days Lightroom training earlier with Calumet in Rotterdam, which was excellent. I worked so far mainly in Lightroom and I wanted to get familiar with Photoshop as well, since sometimes you need to go more into depth. This book learned me new things about Lightroom and it was a very good introduction to Photoshop and even more important the cooperation between the two . You can do all what is explained in the book yourself with the files that can be downloaded from the publicer. My compliments to the author RC Conception.
ISBN: 978-94-6356-131-0. Published by Van Duuren Media. Website: www.vanduurenmedia.nl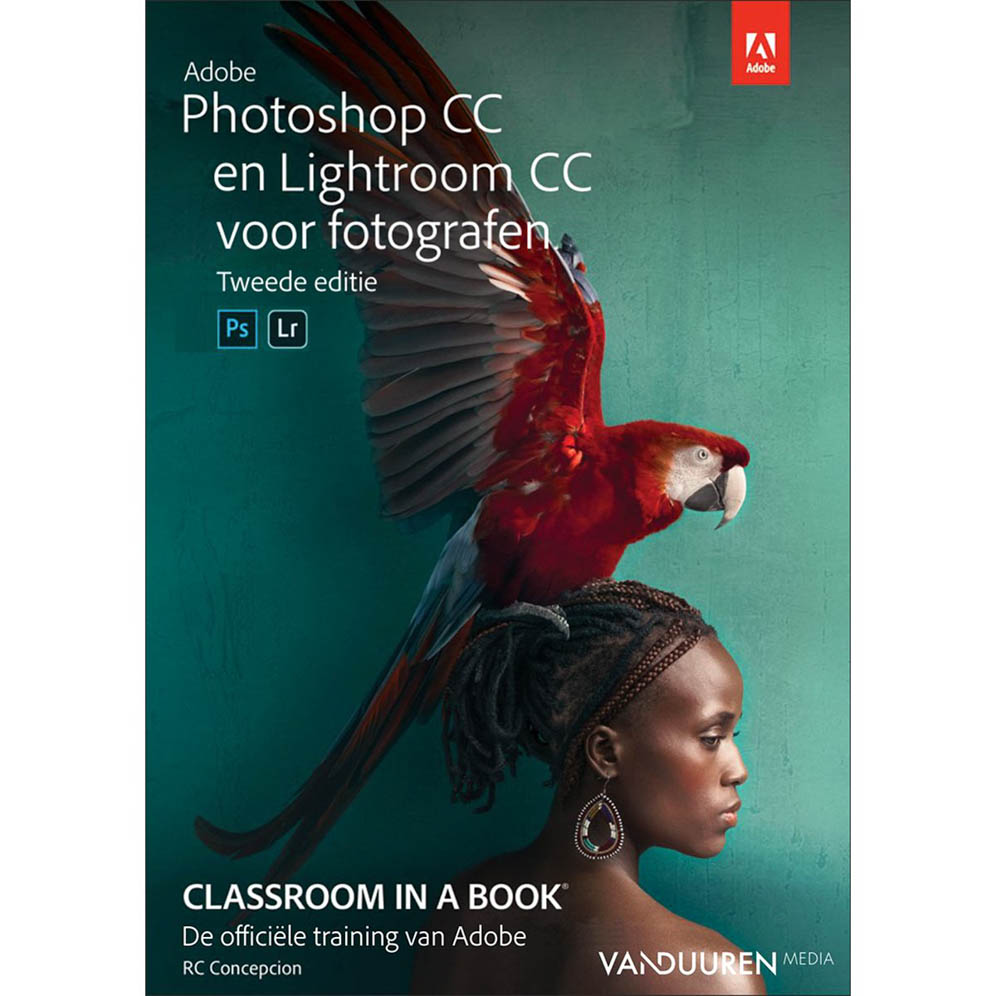 Adobe – InDesign
Classroom in a book. A new but very interesting world for me. InDesign is the industry leading layout and page design software for print and digital media. You will be able to create beautiful graphic designs with tyography from the world's top foundries and imagery from Adobe Stock. Now it is up to me to bring it into practice. Our aim is to create some nice photobooks. The book is excellent and very clear and well structured. 
 My compliments to the authors Kelly Kordes Anton and Tina Dejarld
ISBN: 978-94-6356-172-3. Published by Van Duuren Media. Website
: www.vanduurenmedia.nl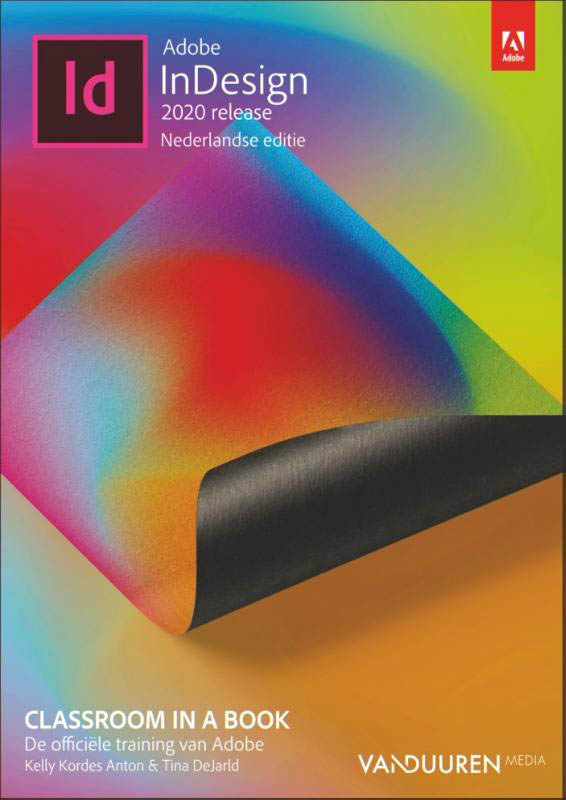 Copyright 2023, Fotografia.