Cities of the Hanseatic League – II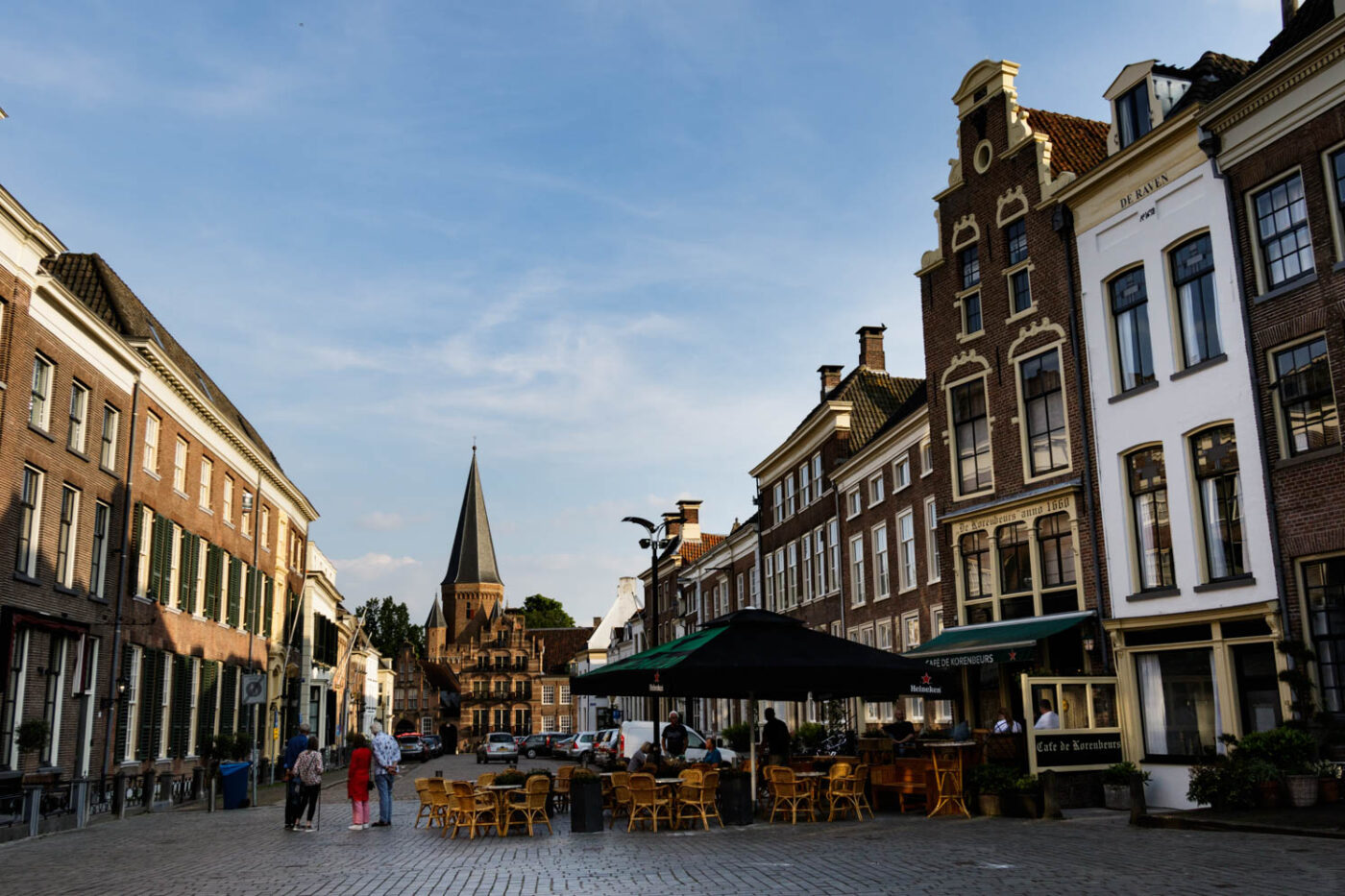 The first time that we wrote about the Hanseatic League was in 2019 when we visited Deventer, Kampen and Hattem. This year, 2021, we took the opportunity to visit two other cities, i.e., Zutphen and Doesburg. All mentioned cities are located along the river IJssel.
The IJssel river is a beautiful river and an important distributary of the Rhine River. It leaves the Lower Rhine just southeast of Arnhem and flows northeast ward for about 110 km to enter the IJsselmeer.
Curved streets and squares, merchant houses and weighhouses, town halls and churches testify to a glorious past in the IJsselcities. The most important period for the IJsselcities was the time when they were affiliated with the powerful Hanseatic League. The "golden age" of the IJsselcities began around 1150 and was over its peak around 1550. This medieval trade association of cities around the Baltic Sea, the North Sea and the large rivers that flow from it, guaranteed an economic boom. And where the economy flourishes, architecture, science, and art often flourish. The Hanseatic culture in the Netherlands was so specific to the IJsselregion that it was talked about as the "IJsselculture". The IJsselregion was a leading region in economic and cultural terms. However, this position had to be ceded to the cities in Holland in the 16th century.
In our photography we intend to reflect the cultural aspects and atmosphere of the cities. We stroll through the cities and try to capture this. For us this is an ongoing project. We will revisit some cities that we have already visited and explore more Dutch cities that were affiliated to the Hanseatic League in particular in the Ijssel region.
Here below some photos that we have extracted from our series on SmugMug. For the full series, please click here.  
Source: Ijsselroute , 11 Cycletours and 7 Citywalks, by Diederick Mönch. Published by Buijten & Schipperheijn
vdbos_fotografia
June 27, 2021

Copyright 2023, Fotografia.