Highland cattle at the Westerschelde river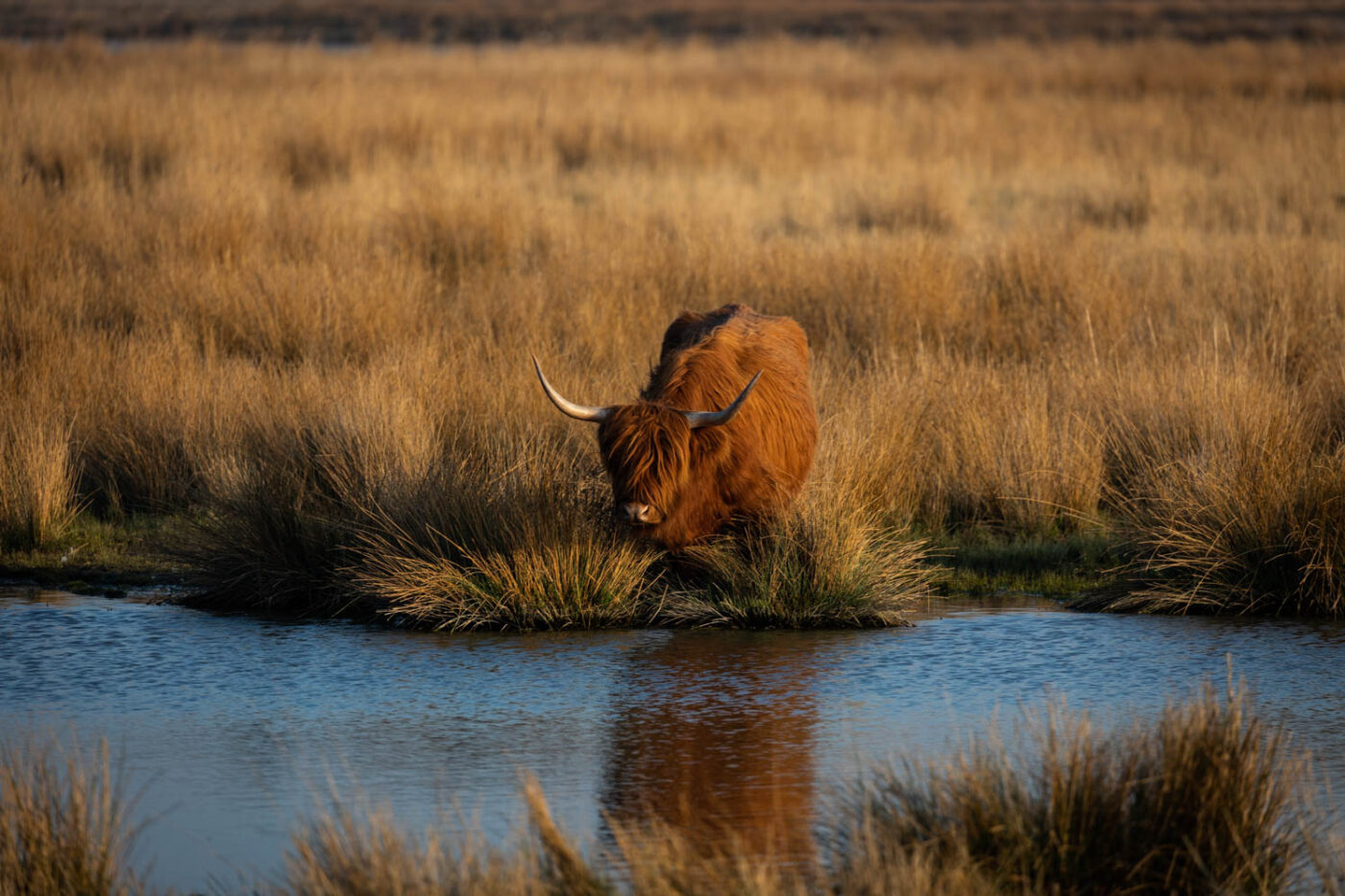 The Westerschelde river is very close to our house, in fact it is at the end of the small rural road along which we live. There is a kind of inlet next to the river which is a paradise for birds, sheep and since a few years there is a herd of Highland cattle that is grazing there. The Highland is a Scottish breed of rustic cattle. It originated in the Scottish Highlands and the Outer Hebrides islands. We walk along the Westerschelde almost every morning with our dogs and we love to see and greet our Scottish friends. They are always there, summer and winter. The hair on Highland cattle gives protection during cold winters. This spring many calves have been born. During this difficult Corona time it is a joy to see the cattle and in particular how the cows take care of their calves. Although we are a bit sad that we cannot travel abroad at present, we are happy that we live in Zeeland and still can enjoy nature so close to our house.
vdbos_fotografia
April 22, 2020

Copyright 2023, Fotografia.