Sjak Zwier – guitar builder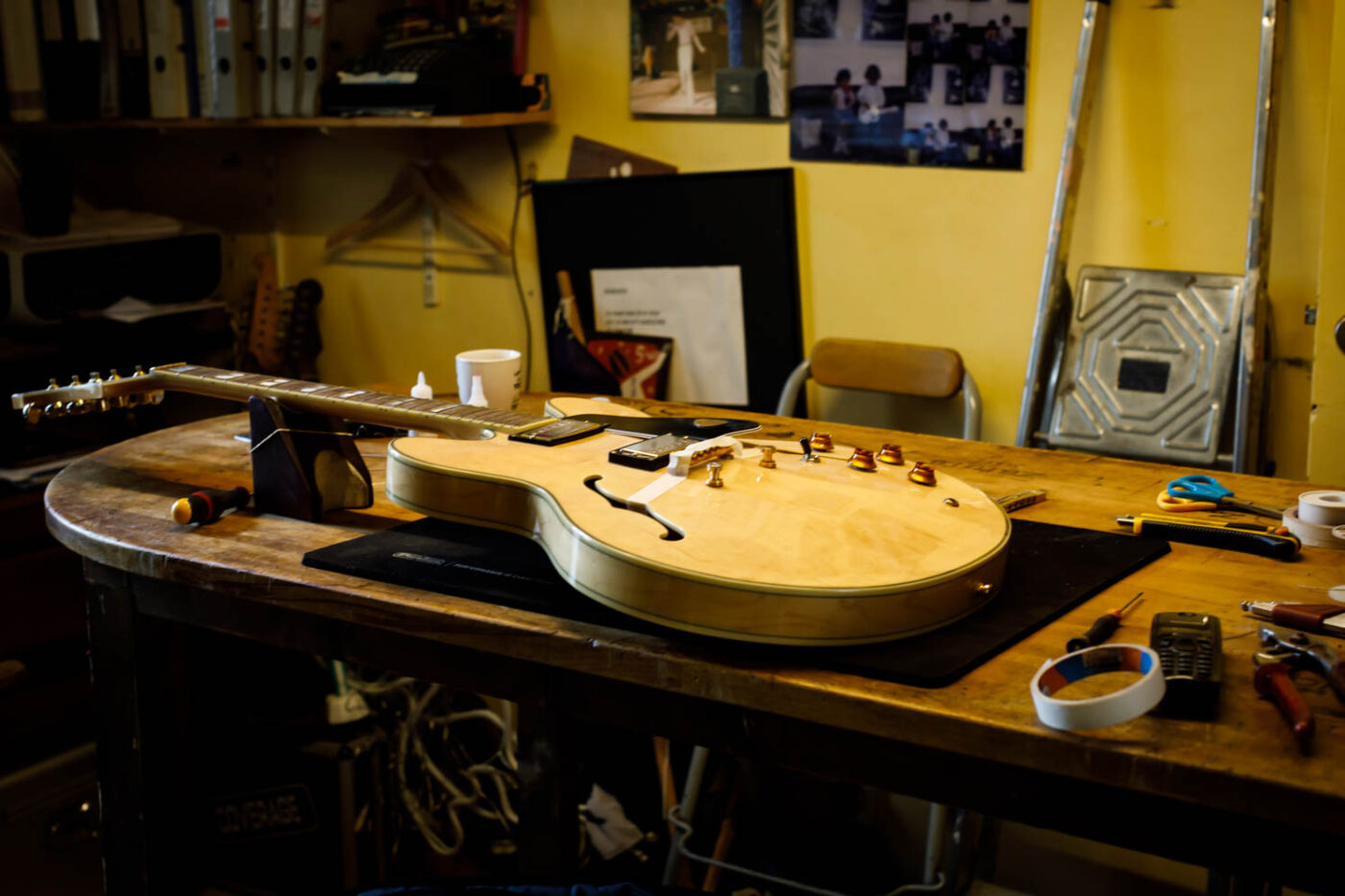 When leaving Greece in 1999 I got as present from my Greek colleagues an old bouzouki. We love Greek music and we have been to many Greek concerts in Athens, but also in Holland and Belgium. The bouzouki has a great emotional value for us, it reminds us of the precious years that we lived and worked in Greece.
During our international removals the bouzouki was damaged, and we wanted to have it repaired. On the internet we found an address in Vlissingen. Zwier Guitar Construction we learned is a well-known address when it comes to service and repairs to (antique) stringed instruments. Guitars, basses, double basses, mandolins, banjos, dobros, ukulele's, cithers… "You name it and we've had it in our workshop" was mentioned on the website.
The Zeeland guitar maker Sjak Zwier builds guitars for artists all over the world such as Steve Vai, Brian May and the members of Bløf. This week I visited his cozy shop and workshop in Vlissingen to bring our bouzouki and I asked him if I could make some photos. It was no problem and so I did.
vdbos_fotografia
July 9, 2020

Copyright 2023, Fotografia.