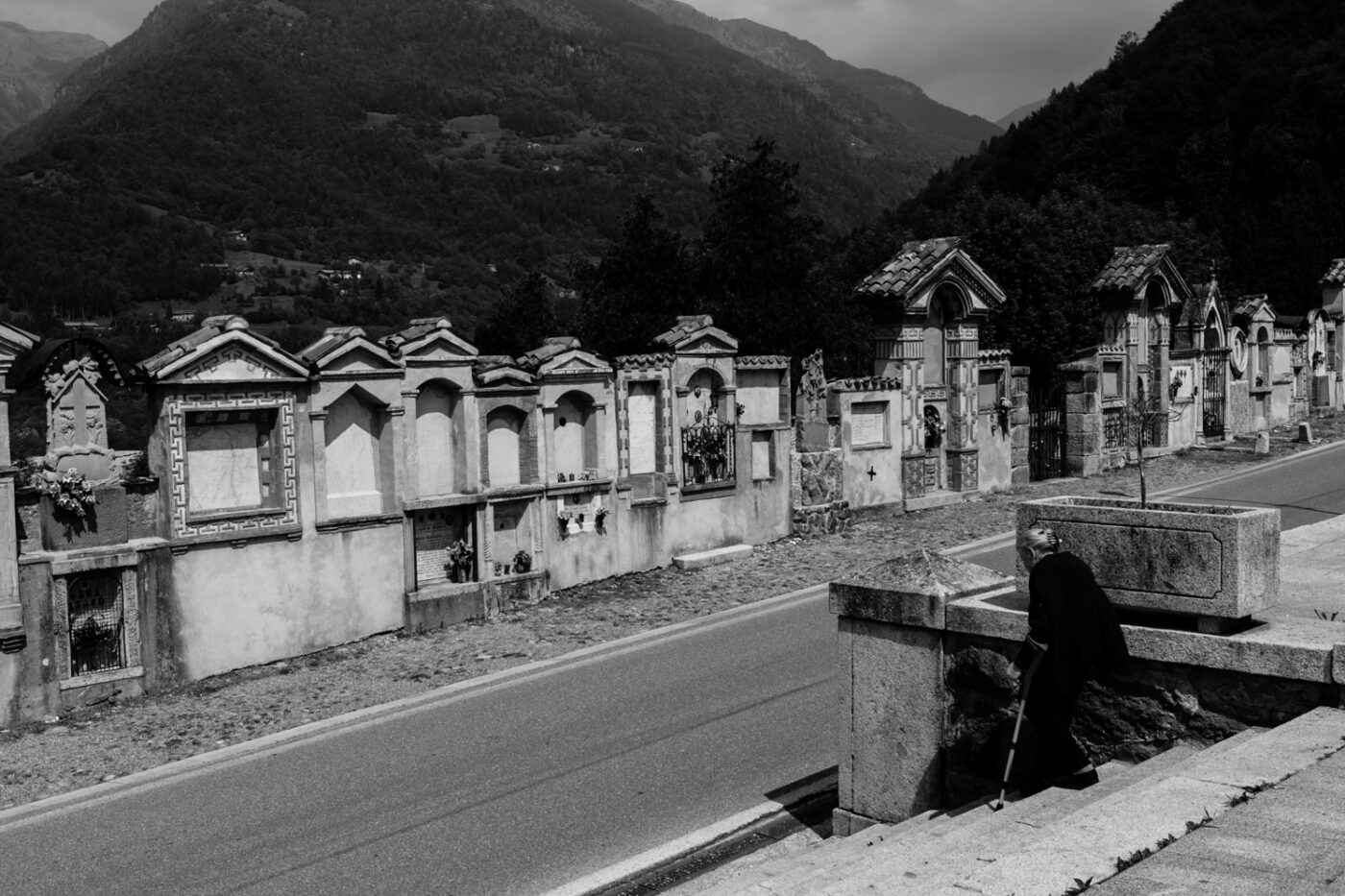 When we travel we often visit cemeteries. All the graves have a story to tell. The graves represent families, elderly people who have a long life behind them with a lot of memories, but also young people that did not get a chance to build up a complete life. When you walk along the graves, your own memories come to the surface. Memories to our parents who are not with us anymore or friends who died too young.
Some cemeteries are so beautiful, impressive or so pure that you revisit them, when possible. One of these cemeteries is the old cemetery of Bagolino. Bagolino is a commune in the province of Brescia, in Lombardia, Italy.  
The original cemetery of the village stood around the parish church and the Church of San Lorenzo. The sequence of family chapels that make up the walls towards the road is a suggestive expression of the taste of the early 1800s.There are picturesque  views of the very simple interior which houses a remarkable heritage of wrought iron crosses, evidence of the artistic level reached in this field by local workers. Note the few remaining sheet metal shapes, once painted, mostly depicting winged angels that were used for the burial of children.
vdbos_fotografia
January 10, 2021

Copyright 2023, Fotografia.